At 360 Wellness, we emphasize on health and balance and recommend lifestyle and diet modifications that will benefit and support the success of chiropractic adjustments.
Wellness is achieved when the body can function at its fullest potential and can heal itself from minor ailments. Dr. Smith's motto states,
"Wellness is promoted by eating right, moving right, and thinking right. However, to initiate wellness, we must remove the interference from the body."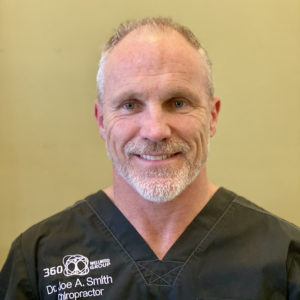 Dr. Joe A. Smith
Chiropractor / Owner
Dr. Smith earned a B.A. in Kinesiology from Occidental College. While attending school, he played wide receiver for the Oxy Tigers football team. After graduation, Dr. Smith worked as a
personal trainer and gym owner of Trainer Joe's Personal Fitness in Encino, CA. Dr. Smith was introduced to chiropractic care after another DC moved in next door to his gym. Recognizing the impact that chiropractic care has on the body's ability to function and heal, Dr. Smith decided to sell the gym and pursue a Doctorate in Chiropractic. In 2004, he enrolled at Cleveland Chiropractic College Los Angeles. He graduated Magna Cum Laude in 2008 and opened his first office. Dr. Smith has been in practice for 12 years.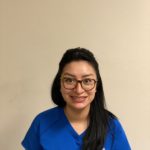 Catherine Torres
Chiropractic Assistant